Montessori method of education empowers children to outperform smarter
BellaVision Montessori School offers the finest Montessori curriculum in Richmond, TX, and throughout the greater Houston area. Our multi-tiered classrooms engage young learners from 6 weeks to 6 years old, and foster a deep love for independent learning and social responsibility. From our caregivers at the infant level to our credentialed instructors at the Primary class level, we'll closely monitor, care for and support your children's needs. From gentle stimulation of their senses, to positive challenges that will reinforce their independence and unique learning activities that will engage their creativity, we support every learner at each stage of their development.
Now Accepting Applications for the 2018-2019 School Year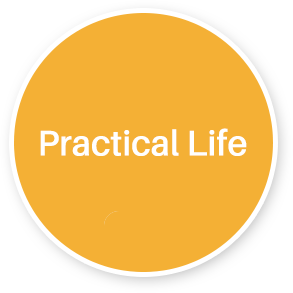 Practical life activities are designed to teach the child how to deal with the real world environment. Activities such as pouring, carrying, serving, tying, sweeping, help develop order, concentration, coordination, and independence. The purpose and aim of Practical Life is to help your child gain control in the coordination of his movement, and help them to gain independence and adapt to his society.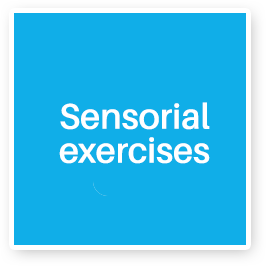 Sensorial activities are those which refine the five senses – tactile, visual, auditory, olfactory, and gustatory senses. Children are particularly receptive to developing their senses from ages 12 months – 6 years, and it's important to give children at those ages as many sensorial experiences as possible. Sensorial activities helps child learn to observe similarities, differences and to make comparisons between object and to form judgements, to reason and decide.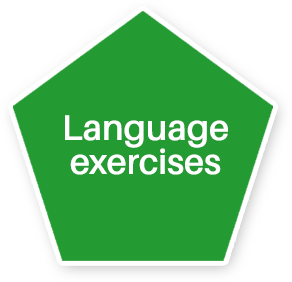 The Language activities explore the sound/symbol relationship through the use of objects, movable alphabet letters, and reading cards. Skills gained in Practical Life and Sensorial work help prepare the child for reading, writing, and grammar. Language is taught phonetically and multi-sensorially – with visual, auditory, and kinesthetic activities. Quality children's literature is presented daily. Our school library helps to promote a love of reading.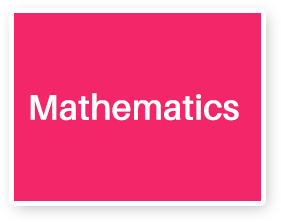 Mathematics begin with numeration, the decimal system and geometry. This area of the classroom starts with concrete material and gradually moves toward abstraction. As with all other parts of the environment, each child works at his own pace as the concepts are understood and mastered.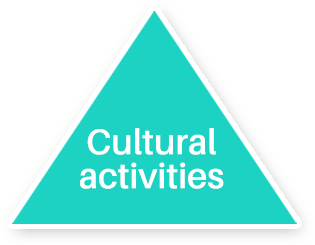 The Cultural Subjects in our Montessori preschool classrooms provide our students with a first exposure to the many areas of knowledge they will encounter later on – and enable them to acquire an early interest in learning about the world, its natural wonders, its people, history and culture, its music and art. At our school, Montessori cultural activities for the primary (preschool) level typically include lessons on geography, history, general science, botany and zoology, music, and art.